Belize Diesel Service Center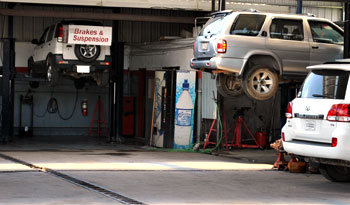 Belize Diesel's Automotive Service Center is a full-service, preventative maintenance and auto repair center that performs high quality, guaranteed automotive repairs in Belize. We take care of all your automotive needs from basic maintenance to advanced computer-based diagnostics and even the repair and reprogramming of your vehicle's computer – we do it all!
Our Technicians have been servicing and repairing all makes and models of vehicles for many years. We use the latest diagnostic equipment to guarantee your vehicle is repaired or serviced properly and in a timely fashion. Bring in your Car, SUV, or Pickup Truck today with complete confidence that your vehicle will be serviced correctly while maintaining your manufacturer's warranty. Visit Belize's Diesel's Automotive Service Center today!
Belize Diesel Aftermarket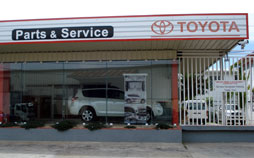 In keeping with our mission statement for a long-term relationship with our clients, Belize Diesel aftermarket seeks to provide non-genuine parts for clients that may have purchased a preowned vehicle that we may not have the genuine parts in stock.
Belize Diesel aftermarket has discount pricing on parts for Toyota, Nissan, Mitsubishi, Isuzu and other American brands. Our focus is to give every client a memorable experience and to become part of the Belize Diesel family even though they might not yet be driving a Toyota or Daihatsu.
Belize Diesel Belmopan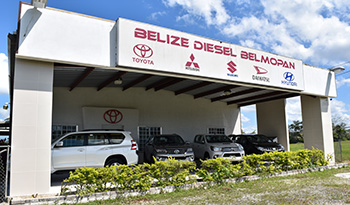 To provide better customer service to our clients Belize Diesel has expanded its locations and footprint to be closer to our clients.
Belize Diesel Belmopan is a full dealership facilities providing sales, parts and service to our clients in the Western and Southern Districts. Along with our service provider at Agricultural Dev. Services in DANGRIGA, we have been able to bring the services to the clients doorstep.
In the near future we will be expanding our locations; one will be in Orange walk to service the clients in the Northern Districts and the other will be in Placencia. Placencia is a growing market for us especially with the retirees and we want to be able to provide a carefree service for all the products we carry. In Placencia we will be installing facilities to service vehicles, generators and outboards.